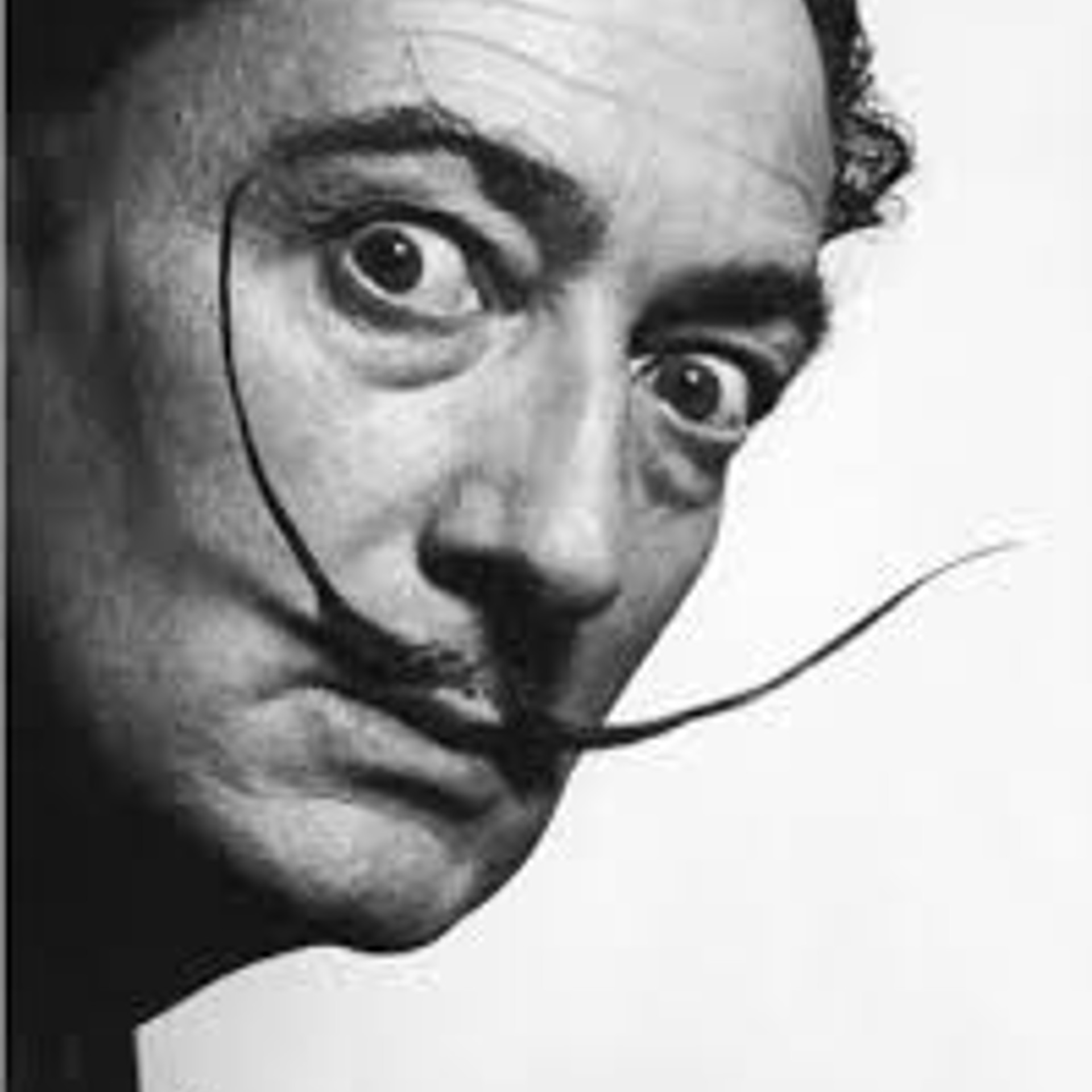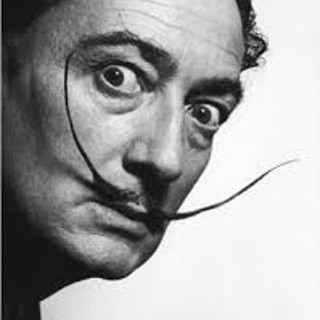 Salvador Dali (1904-1989). The man. The master. The marvel. Salvador Dali is one of the most celebrated artists of all time. His fiercely technical yet highly unusual paintings, sculptures and visionary explorations in film and life-size interactive art ushered in a new generation of imaginative expression. From his personal life to his professional endeavors, he always took great risks and proved how rich the world can be when you dare to embrace pure, boundless creativity. (Introduction to Salvador Dali from the Dali Museum Saint Petersburg, FL)
Salvador Dali was born on May 11, 1904, in Figueres, Catalonia, Spain, to parents Salvador Dali Cusi, a notary, and Felipa Domenech Ferres, who often indulged young Salvador's eccentric behavior. Dali grew up in with a devout Catholic mother and an Atheist father. This was a combination that heavily influenced their son's worldview. Even with a strained relationship with his disciplinarian father, both parents supported his artistic talent, which was obvious from a young age. Though Dali's raw creativity and defiance would distance him from his father, it would become a cornerstone of his imaginative artistic feats.
It was quickly realized by his parents that Dali was not distended for public school. At age six Salvador Dali was enrolled into the Hispano-French School of the Immaculate Conception. This is where the Spaniard learned to speak French, the language he would use for his art. From his families summer home in Cadaques he would meet his early mentor Ramon Pichot. This is also where Dali's parents built him his first art studio.
Salvador Dali was accepted to the San Fernando Academy of Art in Madrid, Spain. His time in this storied academy when he was expelled after refusing to be examined in the Theory of Art and declaring the examiners too incompetent to judge him. Dali would go on to experiment with futurism, impressionism and cubism. It was on one of his several trips to Paris where he met Andre Breton, who exposed him to the world of Surrealism. Salvador Dali's first solo exhibition came in 1925 in Barcelona.
In July 1936, the Spanish Civil War started and Dali and his wife remained in Paris, where he continued evolving his artistic style. He was heavily influenced by the psychoanalysis of Sigmund Freud, whom Dali met in 1938. In 1939 Andre Breton definitively expelled Dali from Surrealism for his apolitical stance and his public antics.
As war broke out in Europe Dali and his wife, Gala, fled to America. During the eight years here in America New York's Museum of Modern Art (MOMA) presented his first retrospective. Dali explored the new medium films, teaming up with names like Alfred Hitchcock, Spellbound, and Walt Disney, Dali created on the art and storyboards for what would become the short fil Destino.
The 1950's saw Dali in the heart of his classical period. During this time Dali created 19 large canvases of detailed religious, historical and scientific themes, what he would call "nuclear mysticism."
From works that capture the imagination to distinctive high praise, Dali continued to shatter boundaries. Dali was awarded the Grand Cross of the Order of Isabella the Catholic, one of Spain's highest honors. In his hometown of Figueres he began work on what would become the Teatro-Museo Dali (The Dali Theatre-Museum. With his deepening interests in space and science reflected in his work and he strived to challenge and explore the third dimension. In his wonderful works and storied life and with the love of those who knew him and those who love his works Dali has obtained that dimension which fascinated him for so long, the fourth dimension or immortality.
Read More