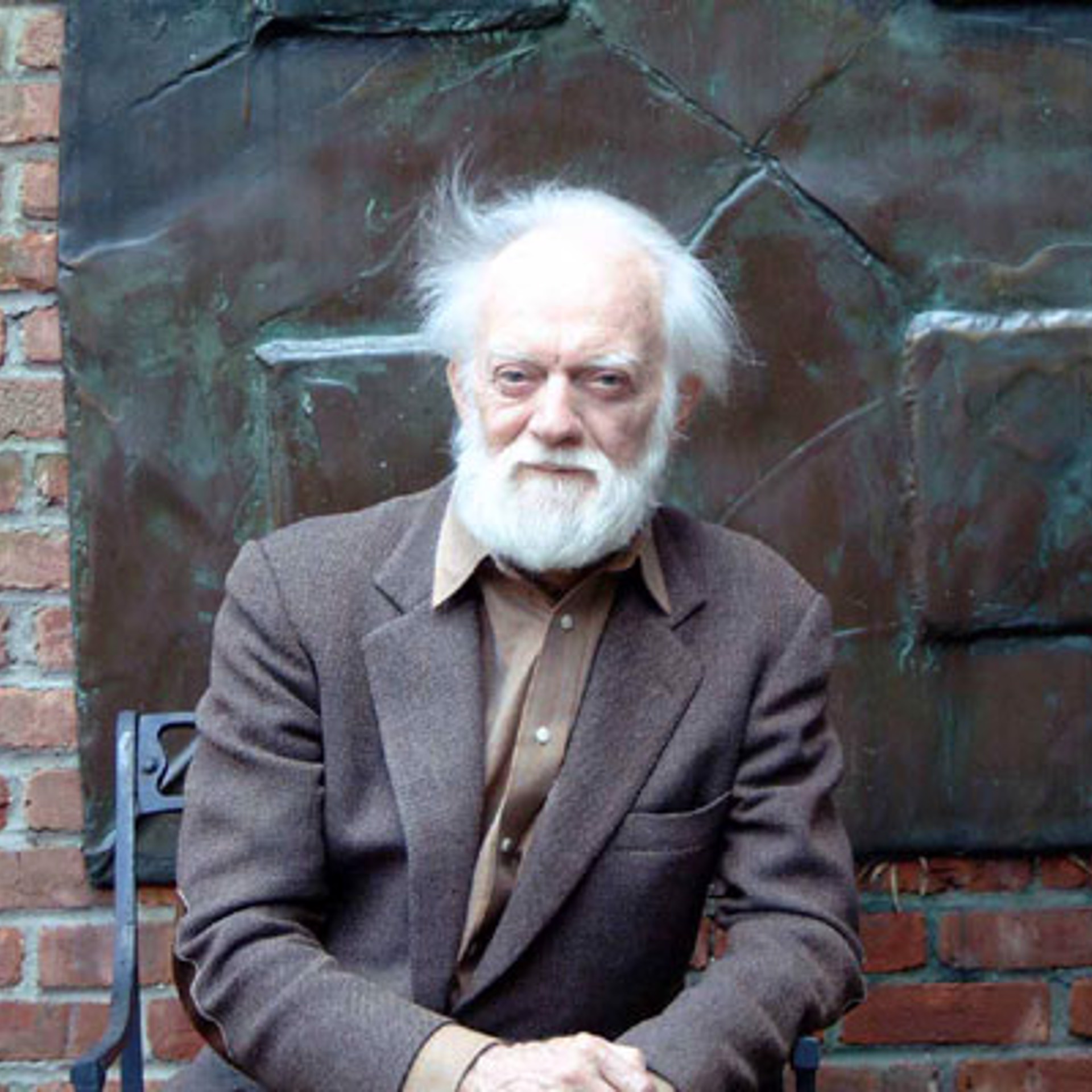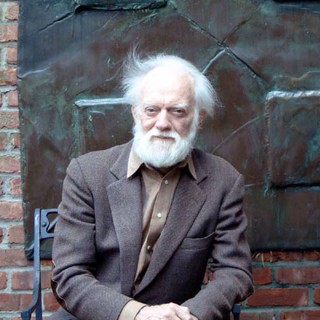 Paul Jenkins was born July 1923 in Kansas City Missouri. As a teenager he worked in a ceramics factory where he learned about color variations and form. He became a student at the Kansas City Art Institute from 1937 to 1942, when he was ages 14 to 18. His interest in and talent for theater earned him a fellowship to the Cleveland Playhouse, and then he went to the Drama School of the Carnegie Institute of Technology in Pittsburgh. But determining to be an artist, he went to New York City where he studied at the Art Students League from 1948 to 1952 and was influenced the most by instructors Yasuo Kuniyoshi and Morris Kantor. After studying in New York at the Art Student's League, where he also met Jackson Pollock and Mark Rothko among others, he went to Paris in 1953 and has been working in Paris and New York City ever since. He recently received the key to the City of Paris for his achievements in art.
Paul Jenkins was early associated with Abstract Expressionism and noted for heavily impastoed, illuminated paintings with spiritual, metaphysical qualities that set him apart from many of his peers. Primarily he paints with acrylic on canvas and with a palette knife and brush. When he studied at the American Artists Center, he began his experiments with pouring paint on canvas in various thicknesses to create a sense of dynamism in the process itself. For him, each work became a spiritual journey of discovery, and his exposure of white canvas combined with color saturations gave a sense of illumination about his work.
Jenkins has out lived his close friends and colleagues including DeKooning, Pollock, Newman, Rothko and Lee Krasner. All of them treated Jenkins as a peer and equal, yet he has not so far achieved comparable fame or market status. Jenkins is in all the prominent museums around the world and it should only be a matter of time before his work catches up to his peers in market value.
His work at first looks similar to most American modern artists' work who have the Pollock influence showing energy and dynamic quality with muscular, gestural, and vital power. But if one looks more closely at Jenkins' work, one will see much more calculation in his work than the Pollock movement. The colors are not simply thrown on a canvas. Jenkins actually works the colors into the canvas with a deliberate and guided approach. He also works black into his work to create the effect that there is something underneath the black. It is most deliberately applied to the canvass.
In the 1950s oils, Jenkins treated space in its dynamic totality, discarding recognizable subject matter, deep perspective, contained composition and established procedures of brush technique. Jenkins experimented in the 1940s with flowing inks and diluted watercolors over a studio sink, courting but still controlling accident to achieve non-static expression of color, line, and mass. By 1953 he worked on the floor, using a pouring method to control fluid movement, aid layering, create spatiality, and experiment with scale. By 1955 Jenkins was exploring many materials and different pigments, but always used a liquid binder that allowed pigments to flow and spread. Distinct from other artists who poured, Jenkins primed his canvas with a white undercoat for increased definition of form. By 1956 Jenkins had developed a personal calligraphy by drawing with white Chrysochrome enamel, which supplied an additional source of light and provided a graphic counterpoint to the color in his paintings.
In late 1957 through 1959 Jenkins created about forty paintings titled Eyes of the Dove, With a restricted format of 30 x 40 inches, Jenkins demonstrated that scale and size do not always relate. Where one painting might seem to contract and fold into itself, another might appear to expand beyond its boundaries. Many of these paintings were executed on unstretched canvas on the floor with paint applied in flows and rivulets to achieve a veiling result. With the Eyes of the Dove series, Jenkins moved away from his overall dense oils of 1953-1958.
An ivory Eskimo knife was added to Jenkins' arsenal of tools in 1958, which he used in the Eyes of the Dove paintings and then in the Phenomena paintings to control flow and make precise form designations. In late 1959, Jenkins began to title his canvases Phenomena, followed by a key phrase or word. As he said, "I try to find the identity word that will secure an attitude towards the painting rather than provoke a visual object that the eye will seek out."
Like Jackson Pollock, Paul Jenkins believed in the validity of invented technique. Pouring provided a persistent quality of fluidity, which invested his art with movement and progressive transitions. Jenkins defined the form he used to organize his composition during the act of painting; a process requiring a great deal of control. His dense and worked blacks serve as vehicles of movement, while his white undercoat of primer adds to the luminosity within these concentrated envelopments and fusions of oil. Jenkins' paintings are deliberate and guided with great concern for textural quality.
Read More