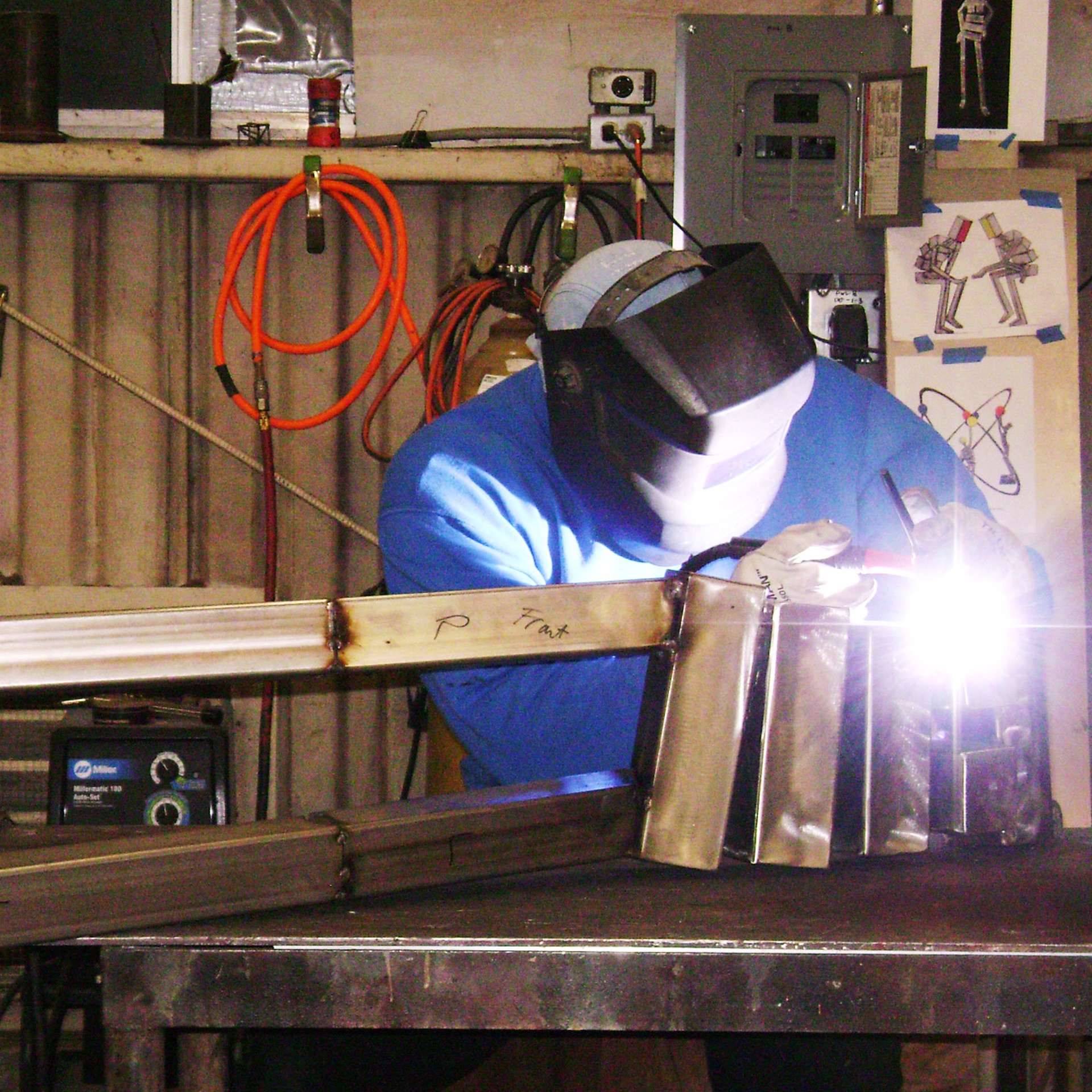 Through more than 30 years of sculpting, Moore has never forgotten his roots in rural Caruthers, a small agricultural town in central California. His exposure to working the land gave Moore a strong work ethic and an endless fascination with the idea of human possibility. One day, under the shade of a large walnut tree, he was drawn to a twisted fallen branch. Picking it up, and with a simple carpenter's hammer and chisel he began to uncover the form inside. This was the beginning of his life as an artist. The form he carved that day, more than 30 years ago, continues to shape his life today.
The road to the present status as an internationally collected artist was circuitous, and included careers as a commercial banker, Manager of Finance and Commercial Credit for an international camping gear manufacturer, and a side interest in competitive bodybuilding.
But above all there was the endless, unquenchable desire to create works of art. Following this desire eventually led Mr. Moore to make the commitment of a lifetime, creating a monument-sized sculpture for Kaiser Permanente in Oakland, California. It was the jumping off point, and created a base for full time sculpting. He has never looked back.
He has developed a simple visual vocabulary based on the cube to describe the human form. When the rules of figurative proportion and balance are applied, the resulting figures capture the essence of movement and gesture. With a combination of simple lines and planes his sculpture speaks to viewers on many levels. His art evokes feelings hope, strength, and possibility.
While extending his exploration of these ideals, his body of work has expanded to include the creation contemporary bas-reliefs (mixed media on metal) His work can be found in both public and private collections and has been collected both nationally and internationally.
Read More