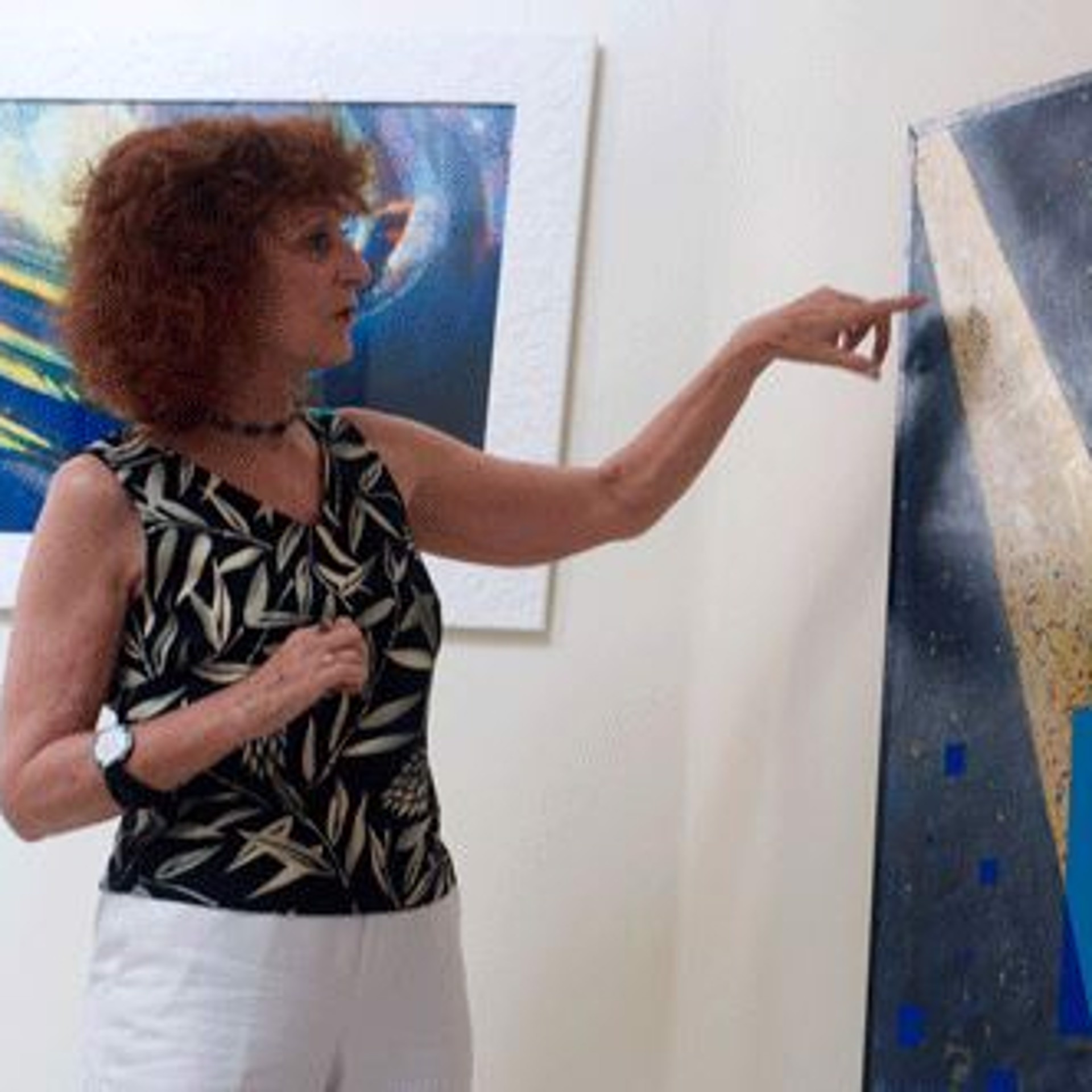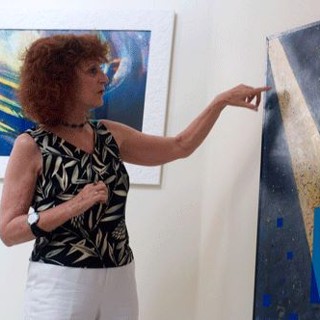 Cursed with a solid background in business, engineering, psychology and education, Elsa Drachenberg initially embraced the "haven" of a hectic professional life. Her parents not only expected her to finish her studies Cum Laude, they equally expected her to make good use of whatever she had learned at "those universities." And so, determined and obedient, she did, spending decades working in Spain, Germany, Holland and the United States.
When she finally allowed herself to create for a living – a decade of filmmaking in the Netherlands and by now more than twenty years of writing articles, essays, film scenarios, short stories and a novel – there was no turning back.
She had painted all her life – had even been lucky enough to get a chance to study with Gerhard Kolde, who encouraged her early on to focus on abstract art – but still somehow never considered herself a painter. Only after the death of her artist mother – Freud anyone? – did she attempt larger, brighter and more daring compositions.
Then, with the acuity of a wright, she approached the canvas and soon became aware of the close interactions between words and colors. And as the scenes of her second novel became more visual and compelling, idiom equally guided her hand in painting. In both she learned to let her subconscious lead the way, before allowing the ever critical left brain to assess and evaluate.
She avoids simple brushstrokes, instead letting her tiny paintbrush stutter eloquently over the canvas. Experimenting with texture, she adds another mysterious dimension to her art.
Elisa Drachenberg begins her work by creating elaborate, compelling "under-paintings." Carmine-red first coatings may later turn yellow, cobalt blue lines or bright tangerine swirls may disappear completely. But somehow the "lingerie" of her canvasses shows through; it energizes the final composition and becomes part of the memory of the finished piece.
Elisa has no other ambition than: To mesmerize viewers with the vibrant colors and sensual forms of her paintings. To reward them with a world of intricate details as the draw closer. And, above all, to trigger in them something close to exuberance. Ah, and of course, she is still thrilled with every new sale.
Read More