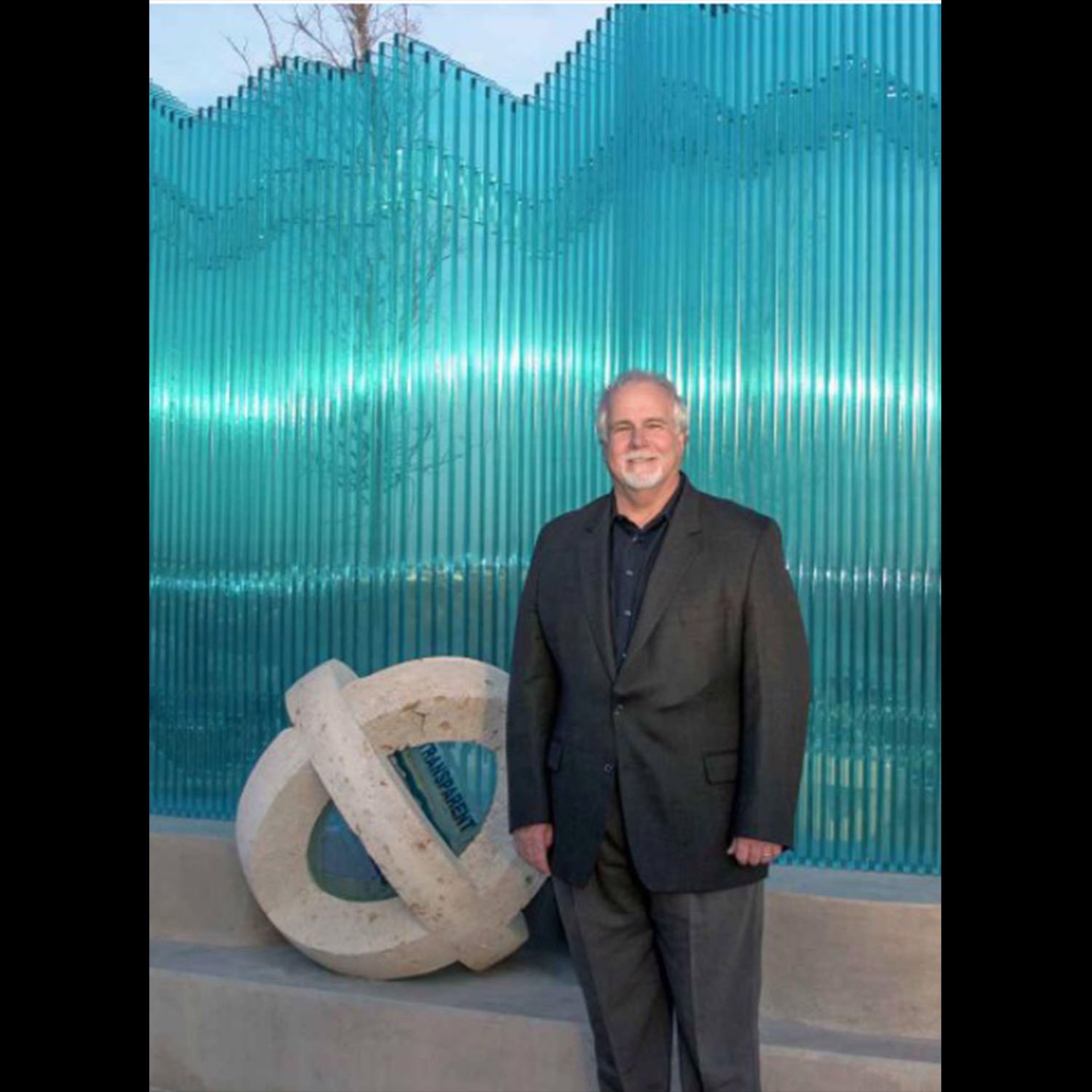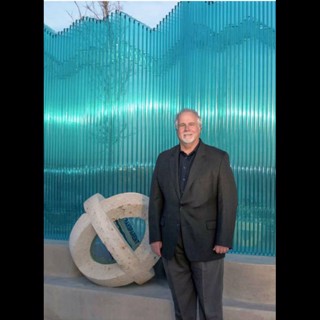 "A childhood spent on the beaches of the Gulf of Mexico instilled in this seventh-generation Texan a lifelong love of water that came to inspire his art. He represented water as glass, blending it with the limestone of the Hill Country – his home for more than 30 years – to create elegant artworks that captured the essence of Central Texas' natural beauty and the admiration of viewers and collectors worldwide.
Damian contributed generously to many cultural organizations, serving on boards for the Austin Museum of Art, Ballet Austin, and the Umlauf Sculpture Garden & Museum, and co-founding the Austin Visual Arts Association. His generosity was also exemplified by the Texas Chair Project, for which he sculpted 100 small chairs that he sent to 100 Texas artists he admired, asking them to make a small chair in return. From that, Priour expanded its scope, creating the Global Chair Project as a means to support cultural, environmental, and health research efforts through the sale of chairs donated by artists from around the world. Priour was named the Texas Commission on the Arts' State Three-Dimensional Artist in 2008 and inducted into the Austin Arts Hall of Fame in 2009." (Courtesy of The Austin Chronicle)
Damian Priour opened Priour Studio in 1984. His work can be found in numerous collections including the Corning Museum of Glass, the Austin Museum of Art, the Austin Convention Center, the Equitable Companies of New York, the Texas Sculpture Garden in Frisco, and the Public Art Collections of Frisco, Grand Prairie, and Corpus Christi.
Read More