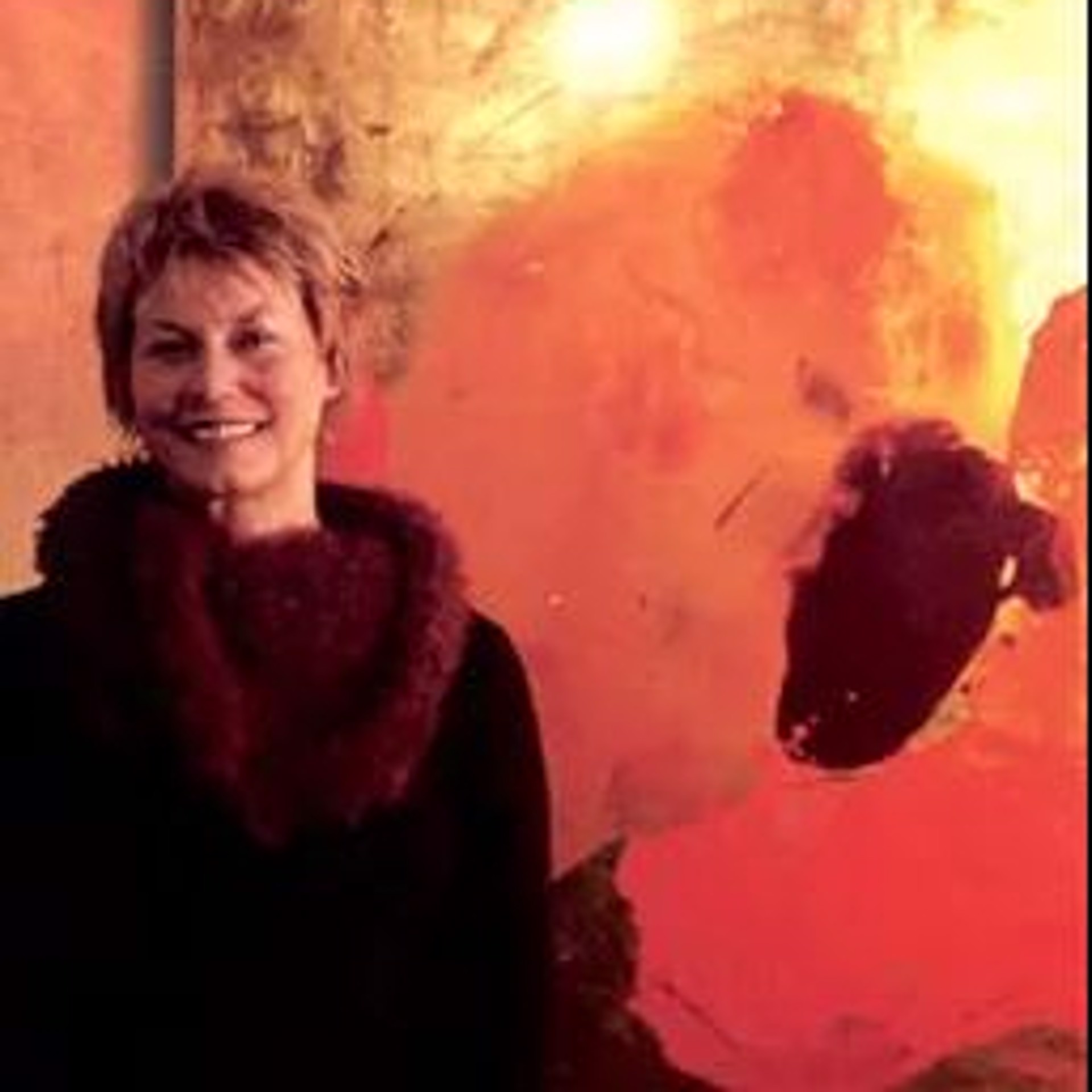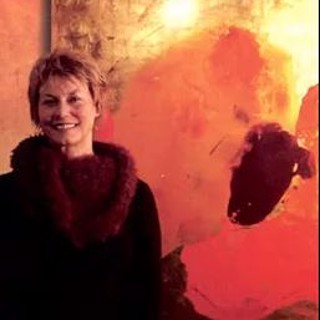 World renowned for her luminous landscapes on gold and silver leaf, Carolyn is claiming her corner of the art market as master and creator of a technique known only to her. With degrees in Art History and Fine Art, Carolyn Reynolds advanced her professional life as an artist thirty one years ago when she moved from Northern California to Laguna Beach. She began teaching at the Laguna Beach School of Art (now Southern California College of Arts), painting and sculpting for the Pageant of the Masters, and leading creative therapy groups, while raising three sons.
Independently, Carolyn's paintings and sculptures were morphing into name brand Icons. Cities and counties in California, Arizona and Florida began purchasing her "Kachinas" where they are featured prominently in public showcases. Shown in regional museums, Laguna Beach, Newport Beach (Orange County Museum of Art) and the LA County Museum rental gallery, her eleven years of work on gold and silver leaf have momentously gained notoriety in design salons and art galleries.
A Reynolds can now be seen in high-end resorts such as the Four Seasons and Green Valley Ranch Resort in Las Vegas, or in the Ritz Carlton in Dana Point and San Francisco. Comerica Bank in San Francisco displays their collection of Reynolds prominently in the lobby while Bank of America proudly hangs her work in their Los Angeles office.
The popularity of the work is growing exponentially and promises a prosperous and exciting future for her. Her legacy is carried on by her sons who have taken the gold leaf secrets to their own personal heights of creativity, while founding the Reynolds School of Gold Leaf Art, the first of its kind.
Read More