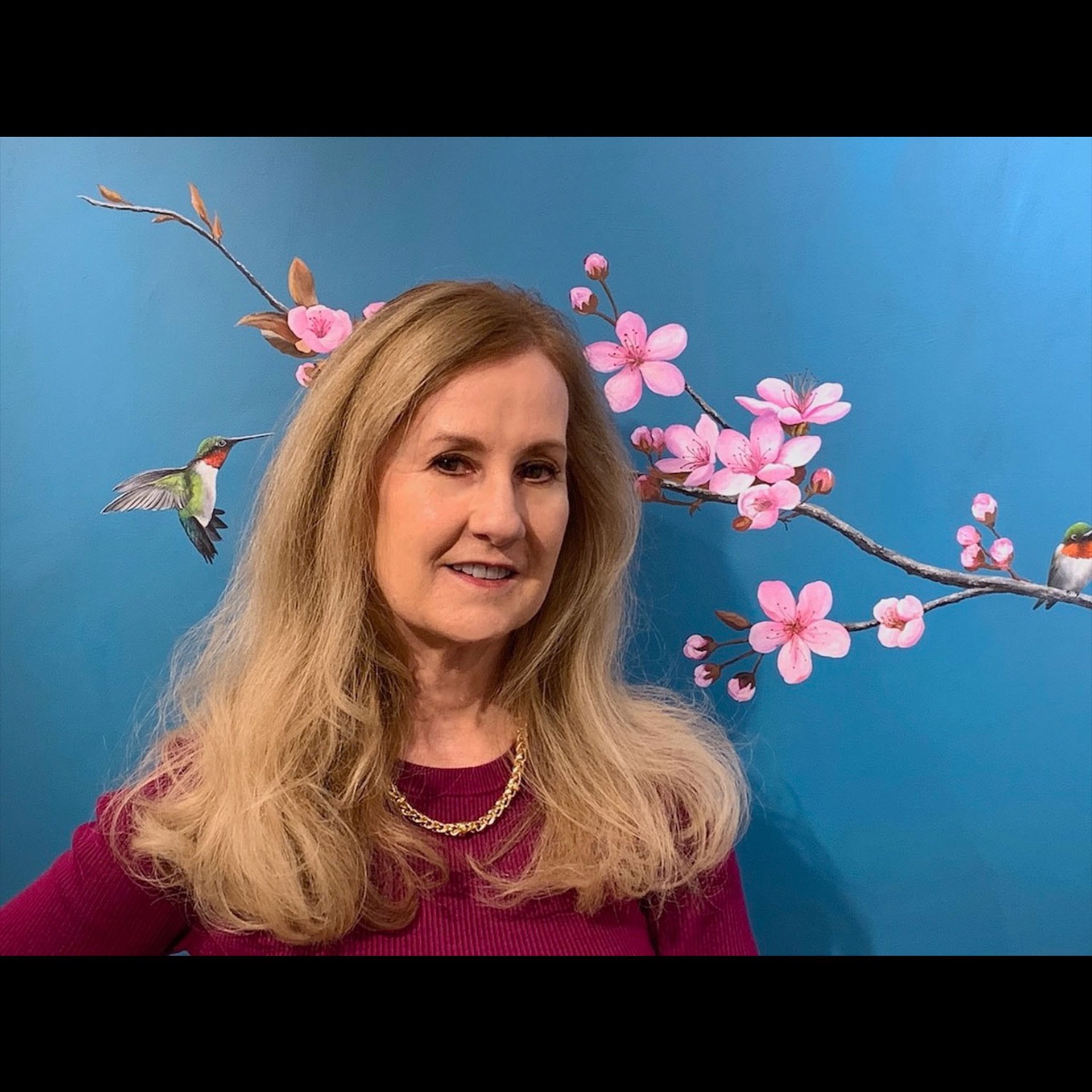 Barbara Rudolph is an Arizona artist whose oil paintings tell a story. They are unique, thought provoking and often have a sense of humor to them. "I enjoy getting absorbed in a new painting and letting it gradually reveal the story. The messages and symbolisms in my work help connect the viewer to the painting. I am thrilled when someone steps in for a closer look and responds with a laugh or a smile."
Recent works have focused primarily on intimate portraits of birds, often in a peculiar and fun situation. The birds are painted in a realistic style over a contemporary background. Her medium of choice is oil on canvas. Many of her contemporary paintings are mixed media that include gold or silver leaf.
Barbara photographs the birds for reference and then paints them into unique still life arrangements with books, musical instruments or other more contemporary landscape settings. Interested in drawing and painting at an early age, Barbara earned her Bachelor of Arts degree in 1990 from Arizona State University, specializing in painting and printmaking. Her first introduction into the professional art world was in graphic design, followed by years of painting for fine art publishers.
In the late 1990's Barbara began painting full time in her own studio. She is a member of the "International Guild of Realism." On several occasions she has placed as a finalist in the prestigious ARC Salon International competition, which is leading the revival of realism in the visual arts. Her paintings have been shown in many galleries throughout the country. She has also been awarded many commissions and her work can be found in many fine art collections across the United States and Canada.
"Art is such an important part of my life. I love to spend time in the studio creating paintings that will bring joy into people's lives."
Read More